You know you're a pop icon when some dude can draw you on a cookie — and everybody still knows it's you! A little while back, two little monsters celebrated Her Gaganess by making a batch of cookies based on her various outrageous outfits. Faaaabulous.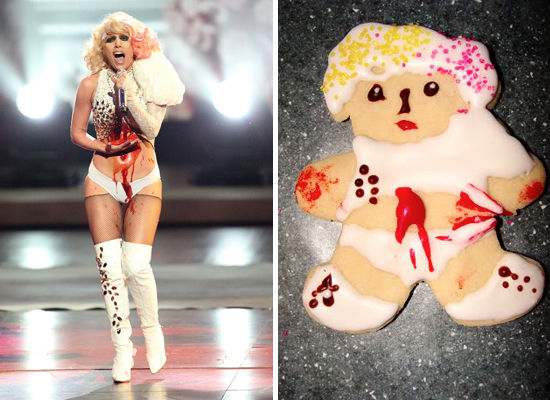 Remember this performance? God I love that glob of blood in the middle of the cookie. Hmm…does that make me a vampire?!?!?!?!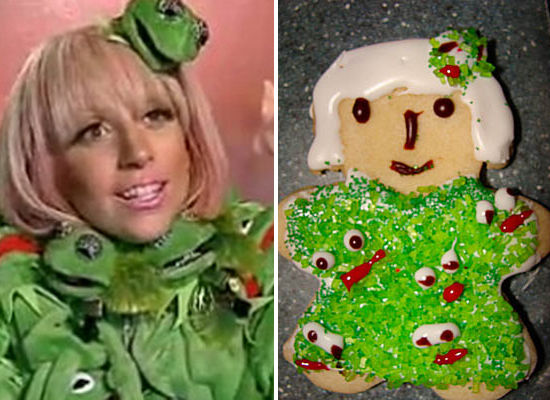 Ah, yes, the Kermit the Frog jacket. You know, I love The Lady for getting more and more ridiculous. This was a crucial moment in her high fashion career. Ridiculous just for being ridiculous.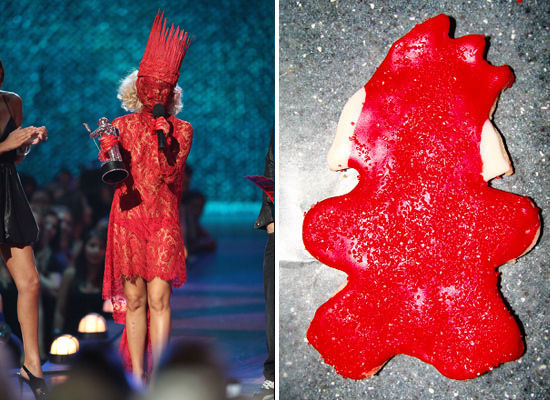 This one, though, is my favorite! I always loved the way Gaga covered her face to accept this award. Hey — Andy Warhol wore sunglasses all the time. Lady Gaga prefers an entire face mask. Same thing, really.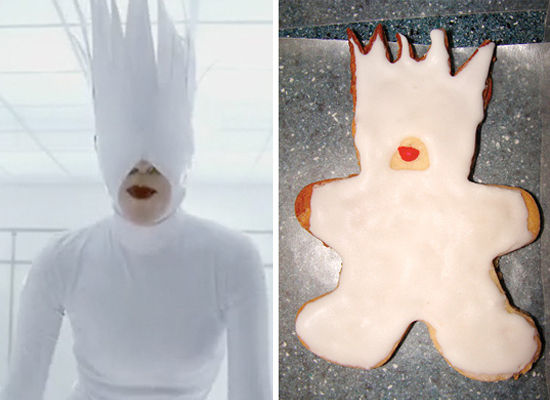 Last but not least, but probably the easiest cookie to do. Doesn't it just make you want to LOL? What's so hot about Gaga's fashion is that it's always chic and sleek and grotesque at the same time. Let these cookies be a lesson in iconography – when you're really, truly fabulous, people can still recognize you with a couple squirts of frosting and sprinkles.
(Photos courtesy Getty Images)